Coronavirus (COVID-19) Updates
We will update this page regularly so that parents and carers have the most up to date information to help them to make the right decision for their family. Most of our work force are now working from home, you can still contact the leadership team by email: leadership@cavclosei.derby.sch.uk
The Prime Minister has announced that with effect from 4th January 2021 schools must close to pupils, apart from vulnerable children and those with Key Worker parents.  This is currently until 8th March 2021.
Home test kits are now available to everyone who has a child attending school, including their support bubble. This is to reduce the spread, the earlier you know and isolate the less you infect.  More information is available here:
Please click here for information on Christmas Restrictions
Tier 3 Restrictions Information
Covid19 – Track and Trace Privacy Notice
COVID School Guide for Parents
Update from Derby City Council 22.9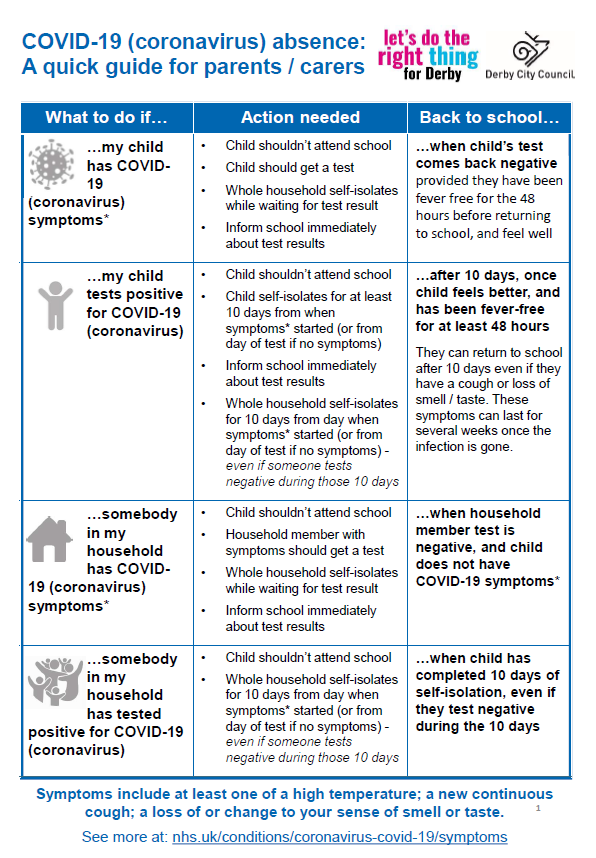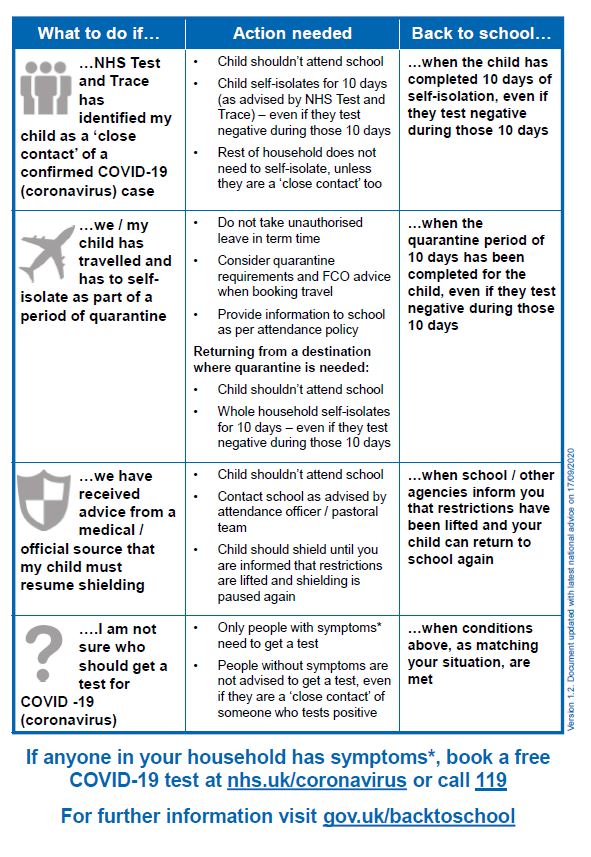 You can spread the virus even if you don't have symptoms.
Please click the links below for more information:
If you are requesting an emergency childcare place for your child, we will need to take some very specific information from you.
If you are asthmatic and are concerned, there is more information on this website:
Please click here to view this. 
Concerned about Domestic Violence during the Coronavirus outbreak, see below how to get help:
Derby Domestic Violence Poster
Risk Assessment Full Return September 2020